Trip to Song Jiang and my lead role in the great fake handphone bust
The BF bought me to Song Jiang on Sunday for a romantic getaway.
Apprently when he first came to China, he work there in this place call "University Town" for 6 months as a teacher.
(and yes, the district is call "University Town" as it is filled with 5 or 6 universities. The chinese don't fuck around with naming things.)
The classrooms:
Lecture halls: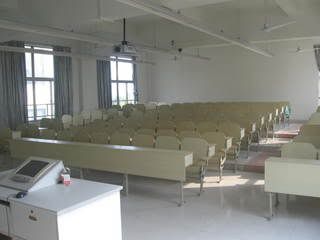 Teachers' rooms: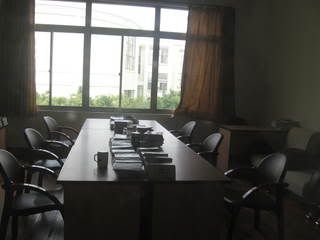 The grounds: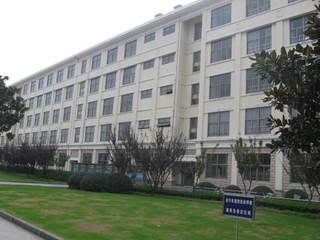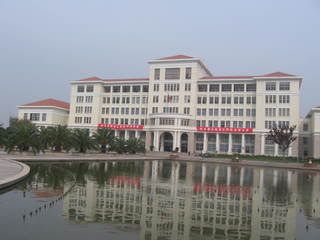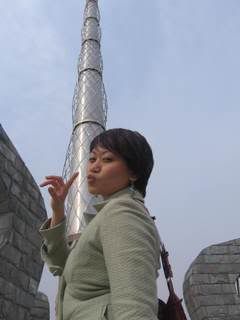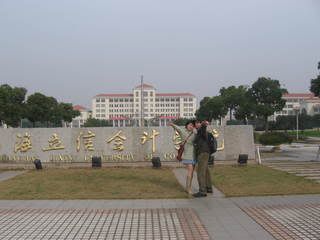 (yes, I said I won't post pics anymore but I changed my mind. I'm a woman. I'm allow to be fickle.)
The scruffy BF and I next go to have a walk around town. Seriously, I like little towns, the people are friendlier, things are cheaper and scenery still contains a certain old time worn in charm than cosmopolitan Shanghai.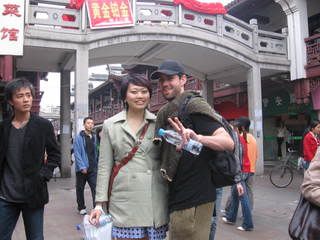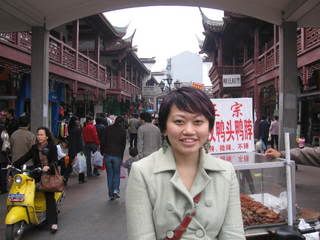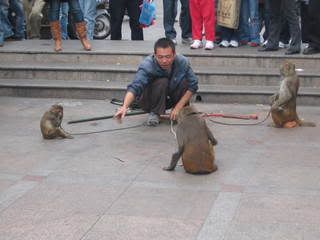 Then, while walking around town, someone stood right in front of me, handed me a Nokia phone and ask me whether I want to buy it.
My phone is shitty,and its dying on me. In my little greedy mind I was going "why not? if i don't buy it someone else is going to buy it off him anyway." I bargain it down to 250 rmb and the transaction is made in MacDonalds after I tested it.
He left and the very next moment, a guy tap my shoulder and said "Miss, can you test whether your phone is working?"
Uhh Ohh.
Those guys are undercover police. Basically they have been watching us all the time and they bust the guy once he walk out of the door.
And I didn't get to buy a phone because the real phone has been swap with a fake one once I test it and the handover of goods and money is made.
Well, lucky me, I got my money back and all's well.
Great trip honey.