The degeneration to a baby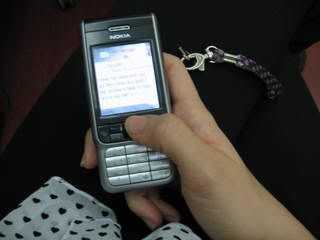 "Hey Sis, I never felt worse until I got sick. Now I know how good it feels to have a family take care of you."
Guess one is never truly appreciative of the good things they have until its not there.
... like home cooked meals.
This is what I had for dinner tonight.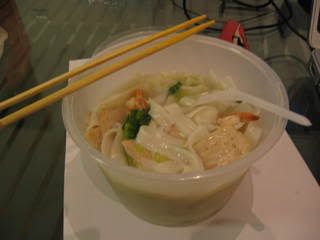 This is a very light dinner as I'm ill, usually me and my roomate will eat out and have 5 course dinners every night.. honest.. coz I've harp on constantly, Shanghai food is really tasty. Very oily, very salty, very tasty.
But still, mum's cooking is best of all.
I'm a mama's girl.
Look at her.. how cute.. she was acting the "cool" look.. oh and these pictures are taken last chinese new year.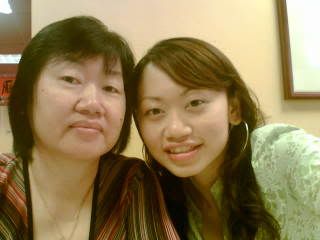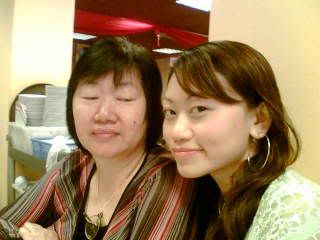 My sister.. do we look alike? Nah.. haha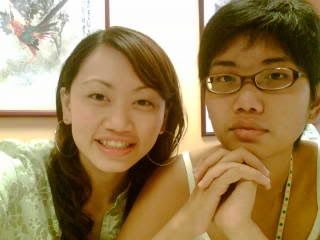 I did something exceeding shameful yesterday, I sms my sister telling her how sick I was and I want mum to call me and console me like I'm a little girl. Mature young ladies would have just shut up and tell mum everything is well to not let dear mummy worry.
Well, not me. I practically purr like a cat whenever mum called telling me to take care and shower her concern on me and will constantly remind her I'm her child too and she must call me frequently to do her part as a mother and express her love for me.
I'm such a brat.
I want home cooked food.
I'm so whiney.
I'm pathetic. Hah!
I took this in the bathroom. I was bored. :)