Happy Birthday Helaine~!
Yesterday went snappy snappy with my camera phone again!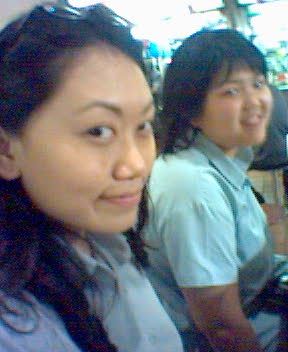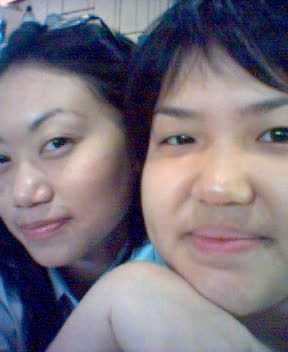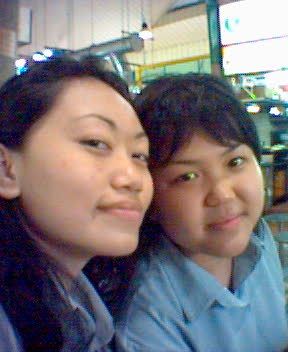 Yes its all me and Helaine.. pretty hor? Hehe...
We are at this makan place somewhere near Clementi? No idea where is it actually because I'm a east sider instead of a west sider. Went there with Suhara, Aliah, Xia Yan, Wanru, Mariam and of coz Helaine.
"Hey, where are the other people then?"
Well, I did say I have a camera phone right? I was having my si bei hiao mood and was happy snapping away at myself. Poor Helaine was sitting beside me so was forced to take photos with me. The poor thing, I was dissatisfied with so many photos ( also because of Mariam's lousy photo taking skills..haha) that we took like 10 over photos for me to get satisfied with these 3.
The poor girl lips kana cramp from smiling too much.
Oh and its Helaine's brithday yesterday! Happy Birthday Helaine!!! So pretty this year so will also be prettier as the years roll by! Like me!!!
I was v.tempted to post the other SWEET photo of Helaine with another person.. but sigh.. the goodness of my heart prevented me from doing it so publicly...
BUT! Anyone interested in seeing a naughty photo of Helaine can email me and I can email the photo to you!
Posting it in my blog will be will getting caught red handed but doing it behind her back would not count....hehe..
Yes, I know you are reading this Helaine, don't worry I won't email the photo to anyone lah.
*Pssst..remember people..discretion!*