Hi baby, want a ... curry?
School was celebrating national day early so we were allowed to wear traditional ethnic costumes.
I wore a red indian sari courtesy from jay.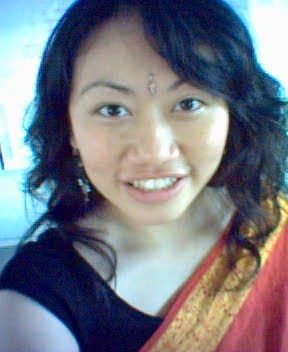 Tada!
Nice???
Was at Jay's house the previous night practicing how tie a sari a whole night through.
Do you know that the whole thing is actually one very lonng piece of cloth where you just fold and tuck into this inner lining skirt?
No zips no buttons. Zitch.
But I have to admit, with the proper technique pass down from Jay's pretty mum, I felt totally secure that it was not going to collapse down on moi.
Too bad I only have a camera phone.. so the pictures will only feature mostly
moi
~
For group photos's refer to Helaine or Aliah's future postings!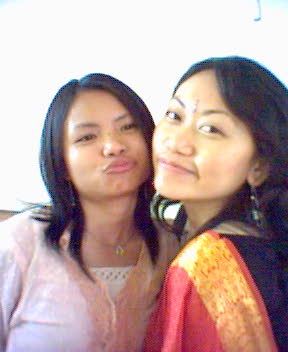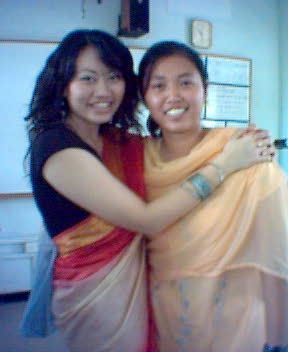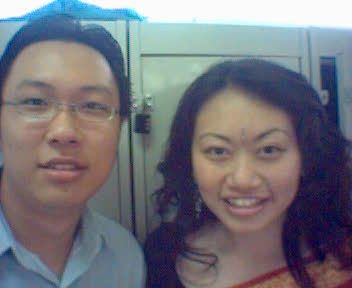 ----------------------------------------------------------------------------------
Went out with Mariam after that to buy Guoqiang's bday prezzie~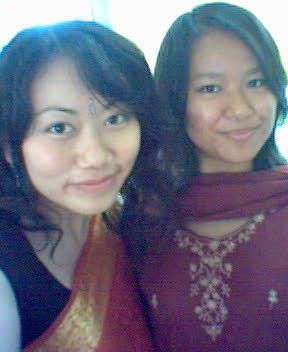 Yup, that's Mariam beside moi
Noth of us were exhausted from walking around...plus, my poor feet were in agony wearing uncomfortable but oh so pretty high heels. Needless to say, Mariam had to be the receiver of all my pathetic whining.
Oh,, wana see a 70s Charlie's Angels photo imitation? You know, the one with sunlight streaming in your hair?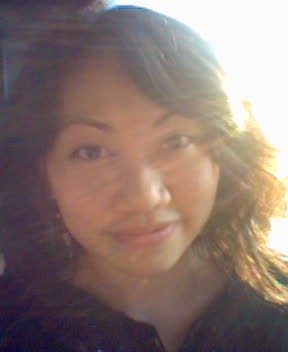 Haha...