A 35 mins walk home today
There's this straight road from the office to home..a slow walk takes around 30 mins. Sure I've walked it before, (most of the time I'm driven home or took a cab), but I have never walked alone back before. Today was the first time.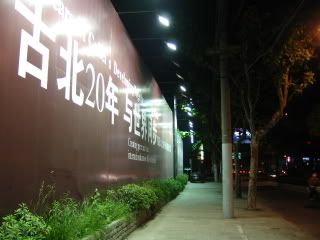 Anyway, there's this small stretch,where they have really small convenience stores, houses and stalls. In the area where my office, it is considered very developed with a high number of expatriates living there so to pass by this small stretch when Millenium Hotel and Carrefour is just 5 mins away makes it quite surreal.
From this..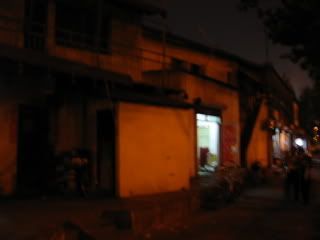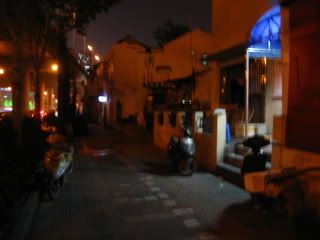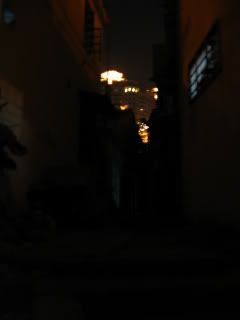 To this:
Millenium Hotel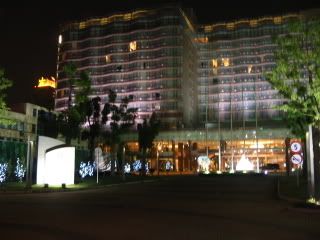 Gubei Store - Carrefour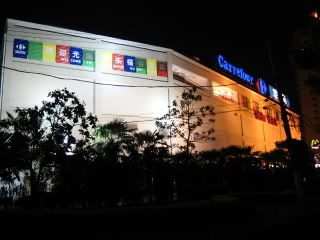 From stores as mini as a "mama store" in Singapore to the bright lights of Carrefour, Bang and Ofusen.. it was a contrast indeed.
*******************************************************************************
On my solitary walk, I saw two people rummaging through some trash bags that was placed jst by the main path. The old man was around 50 and the lady, mid 30s, to my horror, right in front of me while I was passing them, the old man lift a paper cup he dg up from one of the trash bag to his lips and drank off the remainder of whatever drink that it was containing...
I really wanted to just stop, scream, tear the cup off his lips and stuff some cash in his hands.
But over here, really, unlike Singapore where the worst you can actually see still wears decent clothes and are mostly well mannered buskers or beggers, here, you see old ladies carrying toddlers in the middle of the street, tapping car windows when they stop at a traffic light and beg you for money while shoving that kid in your face.
I think I gave to quite a few while I first came. But after, my colleague stopped me.
"There's too many of them Sam. Also, these people are actually quite rich you know. Do you know that a lot of them actually "rented" the little kids and toddlers so that people will be more apt to give money."
My collesgue start shooing them away.
So I stop giving, but my heart still wince everytime I walk past an old granny.. any one of them, stretching their arms out and looking at me with doleful eyes.
I will still try to give once in a while though, I'm not being generous, I don't do charities, I never go help in homes, its not about feeling beneficial.
I hope you understand how I feel though.
********************************************************************************
After thought: This was actually written yesterday but I could not get on photoshop so post it today instead.
Read a blog entry where it says how the contrast always enable people to really tell differences and be more acutely aware the meaning each side brings to oneself.
When I start to think about what I see here, and I look around at how much I have, and what my kind of life is, yea, I've stop grouching (not entirely of course) but at least more than enough to let myself know, yes, I do like and am thankful of my life, of who I am and blessed to have what I have.