Food fest again..!
I didn't go cycling yesterday coz it was raining so my butt is spared from the agony.. instead I went for a movie called School of Seduction with my sister.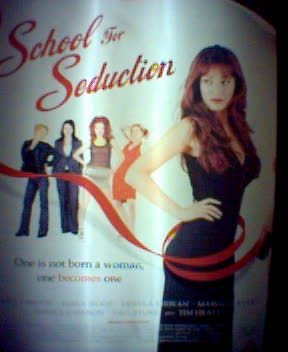 We had dinner at Bugis, afterwhich she went for lan gaming with her friends while I met up with Fabian, Humaize and Jiahao at Arab street for seesha ..and some more grub.
In case you are wondering what my sis looks like, here she is.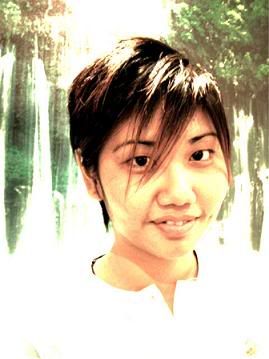 I want to take some pictures at the seesha place we went coz its pretty nice but my camera phone's resolution is too lousy to take a decent pic plus the lighting is too dim for my phone to capture much clearly. Arrgghh.. I want a digital camera.
After staying for a few hours, Fabian wants to drink red wine so we went to Somerset coz I proposed going to Round Midnight since it closes at 6am. Here's the funny thing, Fabian parked at the carpark of Centrepoint and we walked up the staircase to a backalley on the groundfloor. I have no idea where we are but could hear some groovey music so assumed we are at the back enterance of some bar but am totally clueless which one. We had to walk through this narrow strip made even narrower by this line of big dustins at the side and entered this enclosed area where there is this funny door which I can hear the music was emitting from inside. I opened the door and stepped inside... directly into Ally Bar.
We had entered through the door where the staff goes out to throw the trash and it opens up in the direct view of everyone so it was pretty amusing for everyone especially the staff. We trooped out of the place feeling pretty silly but pretty entertained.
Now I think I want to enter pubs only through their back doors instead. Self entertainment is the key to such misunderstood desires.
Round Midnight was pretty deserted but I suppose it is due to it being a Sunday night so *shrugs*. Everywhere else was closing up because it ws already 1.30 in the morning. Fabian was wearing slippers so we couldn't got to clubs as well thus in the end we went to Newton to eat.
Introducing: Cockles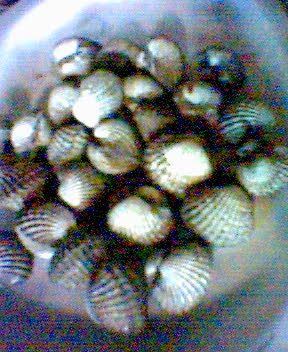 Satay: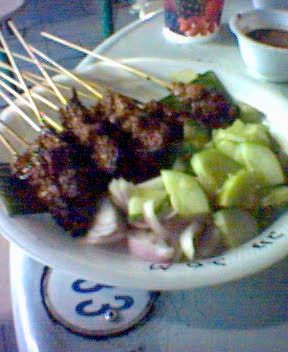 "Zu Zu"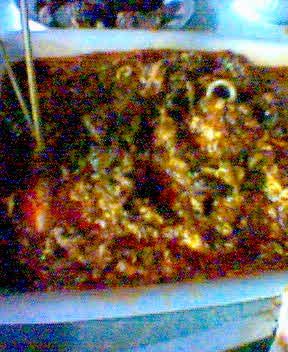 and sambal fish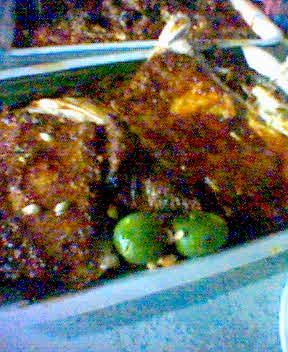 After half an hour of demolition and abuse to their physical self...
the deserted gravy of the doomed shells..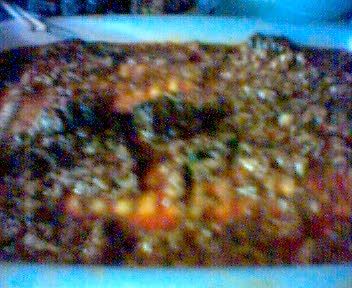 the lonely and orphaned onions and cucumbers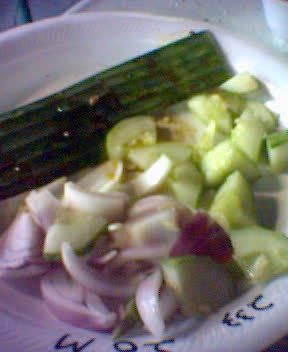 the grisly carcass of the fish..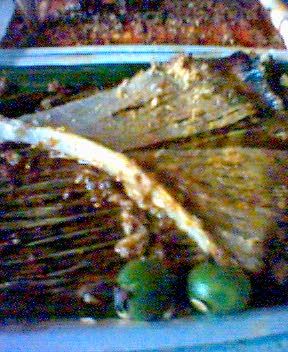 as for the cockles.. their dismembered bodies and carelessly strewed only leaves one to imagine the ordeal they had gone through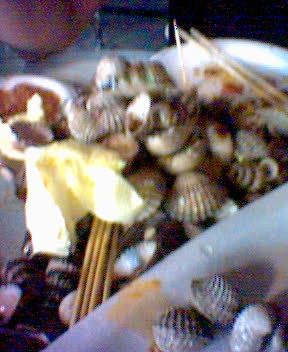 And the enemies of such helpless defenseless peace-loving creatures :
Fabian: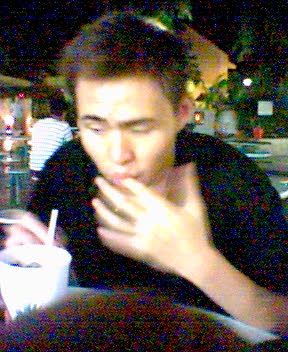 Jiahao: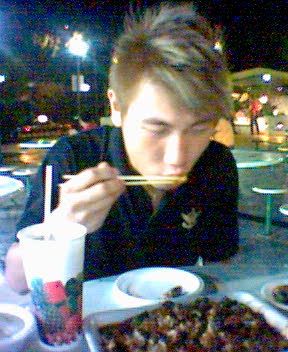 Humaize: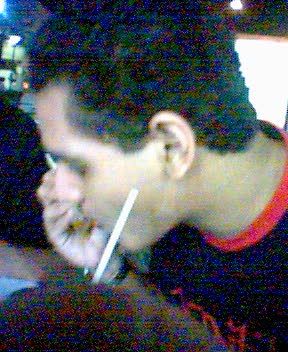 View the hand merciless hand plucking the innocent creatures from their bright young futures.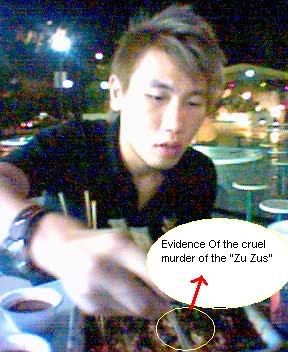 Being a helpless bystander I can only silently wept at the abuse of such deliciou.. delicate marine life and swallow my sadness at the mangled bodies of the skewered yet yummilicious poultry of either a cow, chicken or a little white lamb.
Thus, the least I can do now is this:
I give you, a picture of thier former glorious selves.
Let us remember them them that way.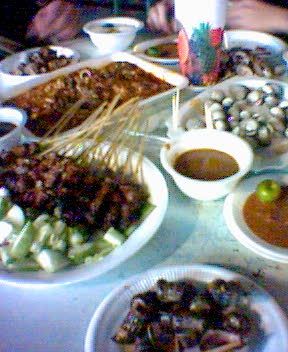 ********************************************
The result of such a fun "filled" night, a tummyache this morning and still going on now.
Sigh.. have been looking forward to Sentosa for Mariam's birthday today... the weather is perfect and I want my tan....plus she bought lots of FOOD. *sulk*
I think I will go take a couple of painkillers and try to make it.