Oh crap.. I don't know how should I title this.
Shanghai is a girls's paradise, the endless rows of shopping malls, 小店 xiao3 dian4(little boutiques) better yet for a food lover, connoisesur for all fine delicious food.
So therefore, it is very fortunate indeed that I am a great lover of both.
When I first came here the first two places I become acquainted is Huai Hai Lu (Road) and Xin Tian Di (New Sky Earth??!!) The former is like a paradise for shopping and the latter is big compound for wining, dining, relaxing as well for hunks watching (another lovely habit of mine).
Was around that area a few days back with a colleague on a work related issue and we had dinner at this "quaint" place selling 麻辣烫 suan1 la4 tan1(sour spicy soup) *do note its very different from Tom Yam.
Its basically like Singapore's Yong Tao Fu where you go to this area to pick the ingredients you want, pay, pass it to the person to cook the stuff and wait for it to be served to you.
Here's the end result. Not very exciting but to make up for it, let me tell you I pick so much ingredients that nights that they have to serve it to me in two bowls.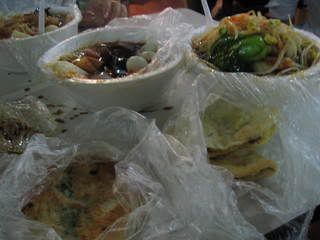 Oh and those two pancake things are 煎饼 jian1 bing3. Bought one with this veg call 酒菜 jiu3 cai4 (beer veg.. :P) and another egg one. Those are very goooooooooooood.
Best one is this: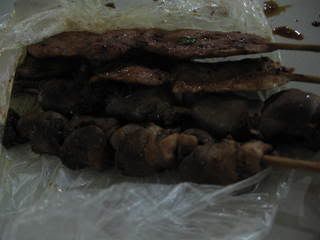 One of the most popular stuff roadside stalls like to sell is grilling stuff on skewers. In the photo closest to you is chicken heart skewer and next to it is chicken skewer. My all time favourites are the lamb and octopus skewers... they are simply to di.. not die.. but just simply oh so gooooooooood.
So good that I had a feast on those on friday and end up with a bad sore throat.
We went to the second floor to eat. Here, its a classy place, so classy they treat every patron like royalty, that is why they have a permanant red carpet on the steps. But... climbing up and looking back, I really have a sense of gratefulness of how far I have gone and suddenly treasure life more.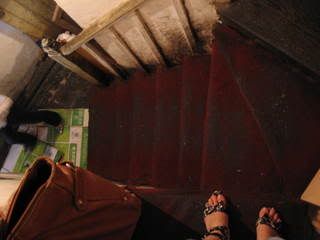 Climbing on its little and winding steps really does make me appreciate the fact that I have not misstep and end my life with a broken neck. Here, another classic example of how morals and true life meaning are taught. I salute the owner by his good intentions. I'm sure many like me have been enlightened.
**********************************************************************************
One thing that struck me about the shops here is that some shops really know how to decorate.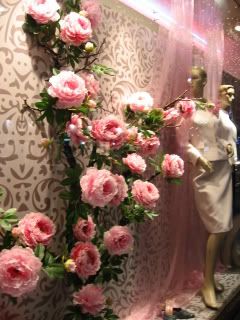 From retro tiles to flowers, some shops are a "display of art themselves" There is is shop which only sell black or white clothes on the first floor and coloured clothes on the second.
I love some of the buildings. Check out the cinema on Huai Hai Lu - Cathay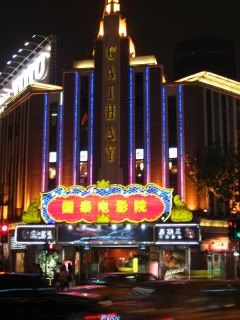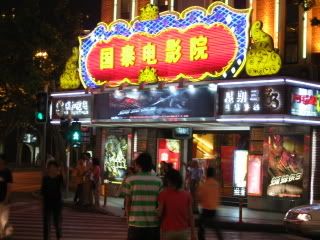 So vintage ehh?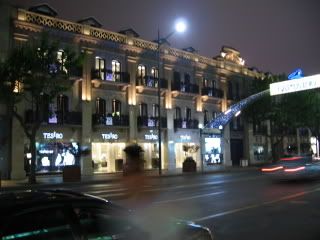 ******************************************************************************
Xin Tian Di, or New Heaven and Earth (green tea anyone?) is a place where it will be busy every night with 70% expatriates patronage. As I've said, I get my eye candy here.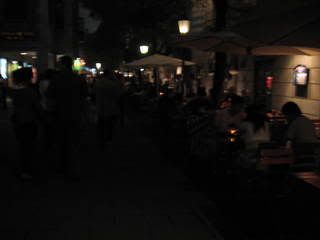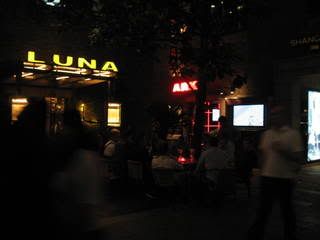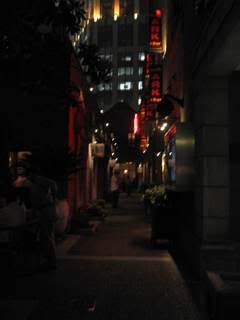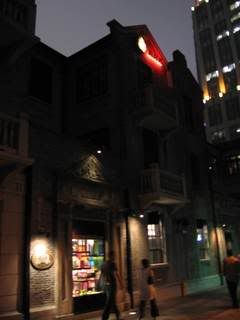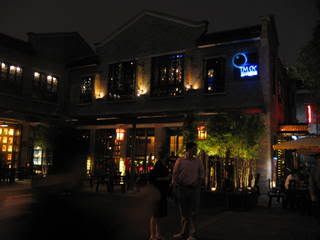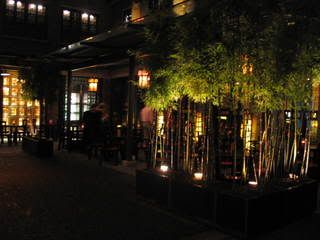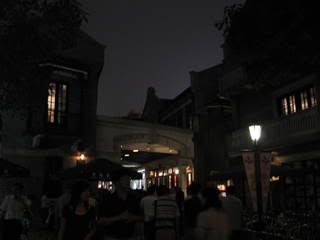 The lovely trinkets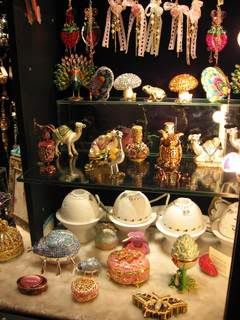 Mirrors.. pretty!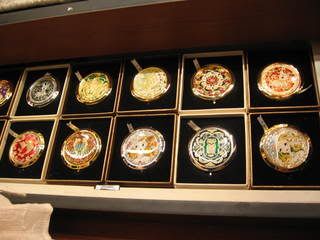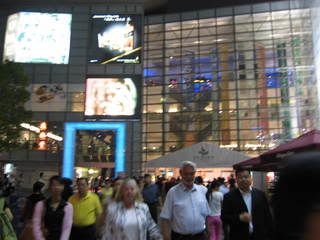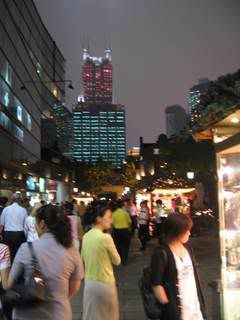 Oh and let me show you something wonderful.
There was this promotion of the arts thing sponsered by Chivas..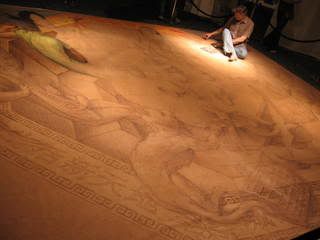 This man was drawing a huge canvas on the floor using crayons.. like around 8 by 8 m. its beautiful and best part is, when you look through this thing which I can only say its like a standing magnifier but filled with water .. the whole thing becomes 3D.
I tried to take a photo through it for you guys to see.. hopefully you can make it out. If not.. well I tried. :p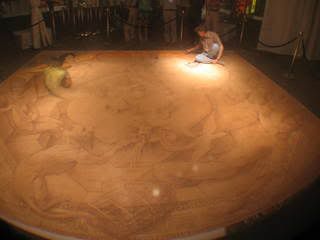 Description of the piece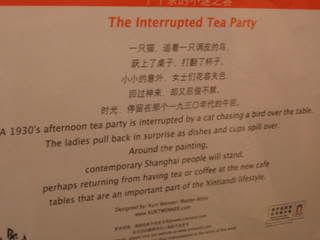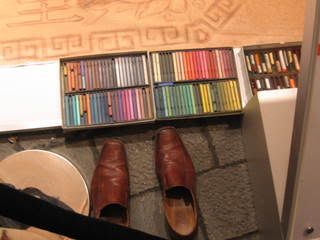 The owner of the large shoes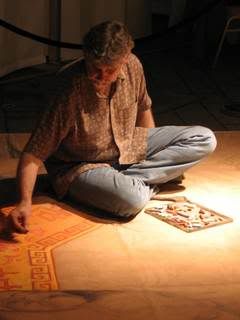 To end off, please visit this site.
http://www.thepantswhisperer.com/
. Highly interestly and free clothes for the boys to download and wear.
Do it now.